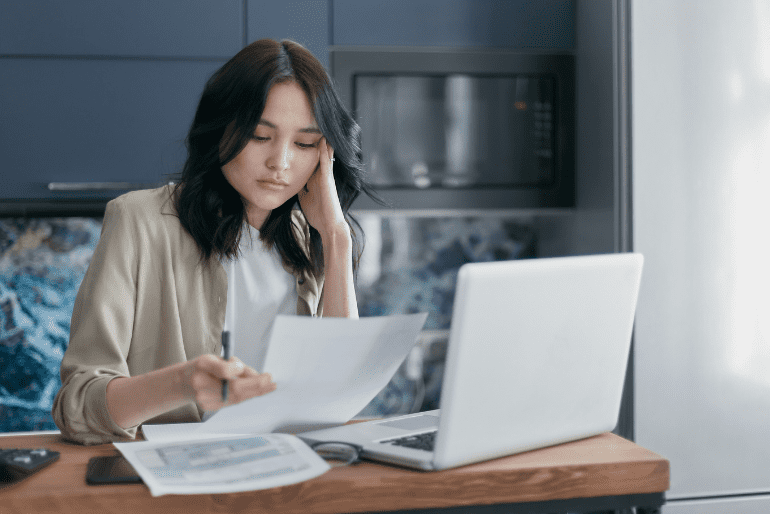 As a business owner, I know the fear that terms like "recession" and "pandemic" can strike into the hearts of those responsible for keeping organizations operational. I feel that same trepidation acutely. I'm not trying to be an alarmist – but the fact is that conversations are being had nationally and globally around the word "recession." The state of the economy could change tomorrow, but I think it's safe to say we're experiencing economic uncertainty. No matter what you call it, it's not business as usual right now. This uncertainty will pass eventually, but it presents us with the opportunity to evaluate our IT. In this blog, you'll learn how modernizing technology for economic uncertainty can reduce expenses, stress, and add value to your existing spend.
When to modernize IT despite challenges and uncertainty
ADNET has been a cloud-first IT provider for years now. One of the primary reasons for that is the technology's extreme adaptability. Cloud platforms afford businesses ways to securely modernize their systems and operations, allowing access from anywhere to those who need it. When the pandemic began in 2020, organizations leveraging cloud technologies were better positioned to adapt their working environment. Those organizations were able to keep employees safe while continuing to serve clients. With regular optimization and proper management, cloud platforms deliver modern, scalable IT solutions to businesses of all sizes across all industries.
Many organizations need to modernize, but feel that they can't. Here are some of the most common barriers and ideas for overcoming them.
The Discovery process
There can be many pain points within the discovery process. Often the anticipated difficulty of finding something new is worse than it needs to be. With true professionals at your back, you'll be able to evaluate your existing environment and challenges quickly to start coming up with ways to modernize.
Legacy systems and applications
Sometimes the concern isn't for time, it's for an old system or application that your business depends on. ADNET can take non-cloud technology and put it effectively in the cloud to get rid of on-premise infrastructure, and we do it often. At this point, most legacy applications can be modernized and put in the cloud. If you happen to have one that can't, there are still ways to modernize other systems so you reap the benefits of cloud technology without losing the required on-premise solutions.
Organizational bias
"But that's how we've always done it." We've all been there. Things that no one can figure out why you do, but you do it simply because you always have. Companies can be hesitant to change for a variety of reasons. Sometimes, it seems easier to keep doing what you always have because change is perceived as difficult, expensive, or stressful. But there's a cost to keeping the status quo – especially when there's no business benefit to doing so.
Overcoming organizational bias to change helps get people excited about the steps you're taking. It's important to be transparent about the changes and investments you're making – and why you're making them. When you share that strategy, and show your team how intentional the changes you're making are, you take away a lot of that stress and fear. It becomes an opportunity to show your commitment to ensuring future success.

How to Reduce IT costs
It may sound counterintuitive that as an IT provider, I'm encouraging you to cut costs. I would never advocate for reducing the efficacy of your IT, but I encourage you to think differently about your current IT spend. Are you getting what you need from your services, or are there ways you can optimize your IT that could lead to cost savings? Is your current IT provider taking your budget into consideration with their recommendations, or simply selling you a prescribed set of standard services you don't need (or just don't understand!)? Your IT spend should be based on meaningful recommendations and conversations. An IT partner should be able to help you understand why they're recommending those services and how they will benefit your business and align to your goals, especially when your organization has a goal of modernizing technology for economic uncertainty.
When you look at your current IT spend, here are the 3 biggest questions you should ask yourself:
Are you using what you're paying for?
Are there things you'd rather have?
What do you have that you don't want, and what do you want that you don't have?
You don't have to take on things that don't suit your current financial environment, and you certainly shouldn't continue to pay for them.
"Capital is tighter. There's an uncertain political and economic climate right now, which impacts things from a financial standpoint. For anyone who has been on the fence about leveraging the cloud because capital was so cheap, that's shifting now. The low interest rates and other financial incentives are going away, and you'll need to adopt a new strategy that doesn't depend on those benefits to keep your IT within budget. You need to be planning for these changes. Reconsider the flexible spends that can increase and decrease without a huge commitment – of time or inventory." – Lynette Maffei, Chief Financial Officer, ADNET
Focus on flexibility when modernizing technology
If there's one thing we learned over the last two years, it's that flexibility is key. Adapting to new environments, processes and ways of working is how businesses survived, and why some flourished. One of the main benefits of cloud technologies and subscription-based pricing is the flexibility. You're able to control costs in unprecedented ways. For leaders, this is an opportunity to create an IT environment that adapts with you and the needs of your business.
You can CHANGE the cloud; but you're stuck with hardware once you buy it. Managed IT is another flexible option for supporting your IT environment. You're only paying for the seats you need, and you can choose the solution that's right for you – from the occasional support for your in-house IT team and end users to fully outsourced managed IT.
"Many cloud services and Managed IT offerings are subscription based, leading to lower costs. With these models, you'll pay for utilization only – which can be a huge benefit from an HR standpoint when your workforce flexes up or down." – Lynette Maffei, Chief Financial Officer, ADNET
Create a future-proof IT environment
Any changes that you make now should provide a strong foundation that you can build upon. Your IT environment must meet your current needs with room for improvement. Most services and solutions can be combined and adjusted in a way that makes sense for your environment.
If there are any non-negotiables you're not open to changing, make sure you're keeping those in mind as you strategize. It's something your IT partner will need to be aware of so that any recommendations they make will take that into account. If you're willing to revisit certain things, be clear on that as well. It's often less expensive to do things during a project than reconfiguring them afterwards.
The clearer your end goal is, the easier it will be to look for opportunities for modernization and cost optimization, so be sure to let them know that one of your objectives is around modernizing technology for economic uncertainty.
Leverage IT partnerships
True IT partnership requires depth and knowledge of your business. Your IT partner should act as a trusted advisor and extension of your team. Their role is to help you navigate IT decision making. An IT partner makes customized recommendations based on your unique needs and alignment to your company's objectives.
Choosing the IT infrastructure that's right for your business should be a two-way discussion. It shouldn't be a Managed Service Provider (MSP) telling you that you need something because that's all they offer. An IT partner shouldn't force you to adopt a specific formula that wasn't made with your needs in mind. They should work with you to review your needs and come up with an approach that's within your budget. This empowers you to make a confident decision based on what your business needs, not what the IT provider needs to sell. This approach makes more sense now than ever.
Seek an IT strategy built for your budget
ADNET launched our Foundations Managed Services because we believe people should be able to choose what their IT includes. There was nothing like that available, and there was a clear need for it. We offer a comprehensive fully Managed IT solution. We also allow clients to pick and choose what's right for them. Whether the team needs support 24x7x365 or co-managed IT, we work with clients to ensure they get the coverage they want without spending more than needed. ADNET builds out a strategy that meets our clients' budgets, not the other way around. We present options, and clients are empowered to choose the best fit for their business model.
At the end of the day, we will guide you through the process and educate you on the options. Ultimately it's your decision. Our goal is to provide the best features and best fit, for a price that works for your organization.
Take the next steps sooner than later
The economic landscape is a lot like hurricane season. We know changes are coming – there have been indicators that a financial storm could hit soon. Maybe you're already prepared, maybe you're not. Are you just going to watch to see what happens, or are you going to take precautions? I encourage you to prepare. Be prudent. Shore up what's important for your organization. It's time to assess what you have and what you'll need to come out on the other side stronger and better than before.
The key takeaway is to hope for the best and plan for the worst. We don't know exactly what to expect – but your technology provider plays an integral role in preparing your business for whatever comes. Your IT partner needs to be involved in strategic discussions to ensure your organization stays operational. Take this opportunity to optimize costs, maximize value and increase efficiency. Move toward digital transformation in a way that's thoughtful and smart. The IT foundation you're laying now should provide stability for the future and enable you to build on the choices you're making today.
Tools for modernizing technology for economic uncertainty
Implementing sustainable, scalable IT solutions and modernizing your IT environment isn't a short-term fix. With the help of an MSP, you can make these changes thoughtfully and intentionally, in a way that helps you grow in the future. If you have questions about reducing IT costs and improving flexibility at your organization, let's have a conversation. We'd love to learn more about your business and how Managed IT and Cloud can help you stay operational and achieve your goals. ADNET offers resources to help organizations get started with modernizing technology for economic uncertainty. If you haven't already, learn how Cloud-Ready your organization is. Ready to take the next step? Connect with us!