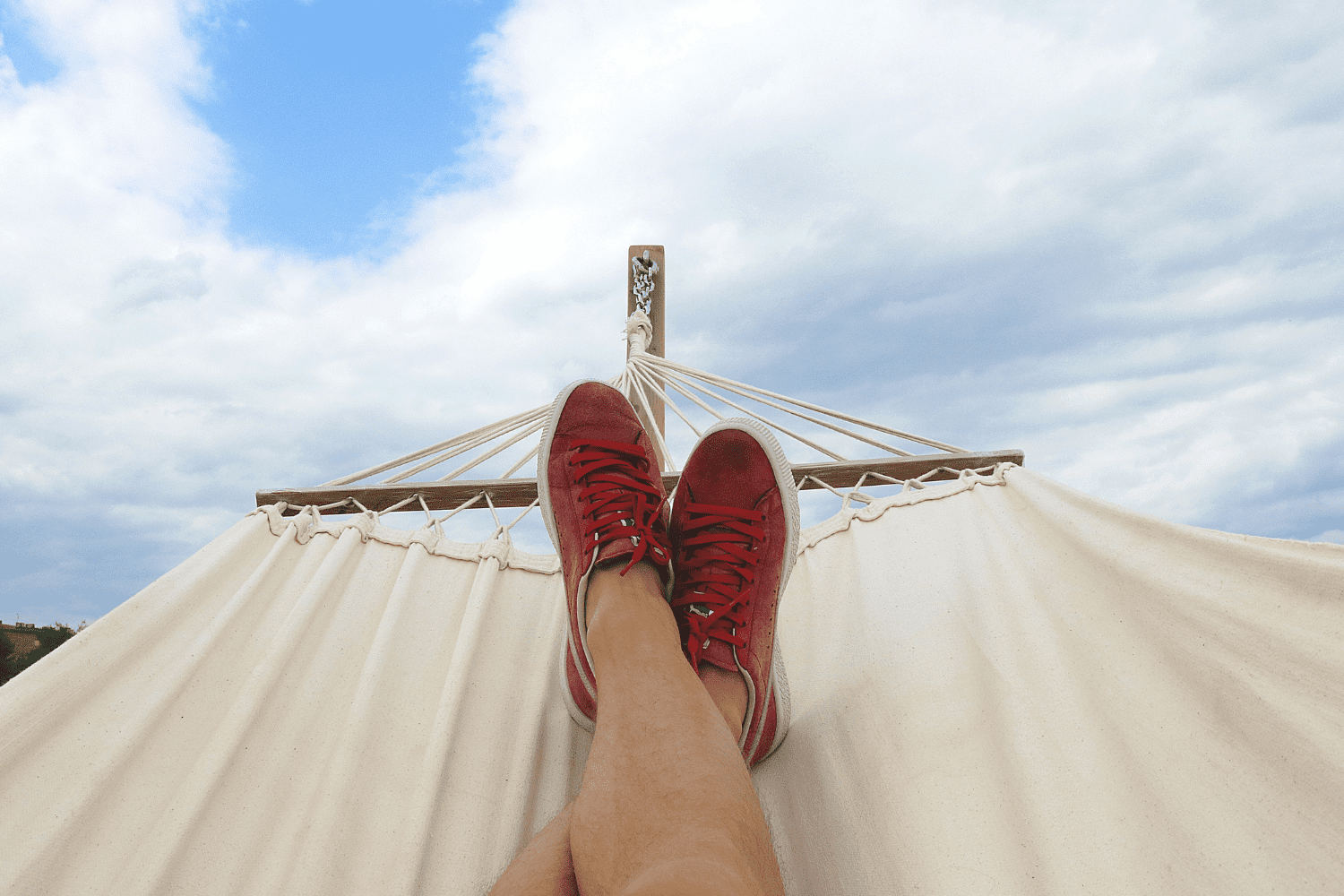 ADNET's unlimited time-off policy was uncharted territory when we started discussing it back in 2017. Would people use the time off, or abuse it? How would the policy impact our clients, sales and service? Leadership put our heads together and talked about the benefits and risks, and we decided to trust our team. Now, it's been years since ADNET implemented our unlimited Responsible Time-Off (RTO) policy, and we're happy to say it was a resounding success. Here's what we've learned since implementing unlimited time-off.
Why did ADNET decide to offer unlimited time-off?
I remember the facial expressions around the conference table when this topic first came up. Some were quizzical, others excited, and some appeared downright concerned. Having been in business since 1991, ADNET already had well defined vacation and flex-time policies. We always put our employees first and believed in work/life balance. But unlimited time-off was new, dangerous territory. No one in our industry was doing it, and we didn't have anything to compare it to in our communities. So, why did ADNET decide to offer an unlimited time-off policy?
For years, ADNET has participated in the annual Best Places to Work in CT survey and corresponding awards by the Hartford Business Journal. We've been named to the list every year we've entered – and while that's great, it's not really why we do it. We want to know how our team feels, and if we're doing everything we can to build the culture we envision here at ADNET. We want this feedback from our employees so we can take more informed action.
Before RTO, ADNET had a "flex-time" policy that could be used by any team member to adjust hours or days based on their personal needs. Have an appointment? No problem, use flex-time. Need to leave early? Flex-time. You get the picture. But our vacation policy lacked the same flexibility, and we have a diverse group of people with different needs and different ideas of self-care and relaxation. In our employee surveys at the time, one of the most frequently requested benefits was more flexible vacation time – that led to the idea of unlimited responsible time- off, or RTO.
What does "responsible time-off" (RTO) really mean?
Many organizations offer paid time-off, sick time, and vacation time, which is great. But what if someone needs more personal time, or an employee doesn't get sick and use their days? What if they want to take a month off to go visit family, or climb a mountain?
Our idea of "responsible" time-off is that you can do all those things – when you want to. As long as you're a productive member of the ADNET team, we don't want to tell people they're only allowed to have so much time to use as they see fit. The "responsibility" comes in making sure that you're managing your time effectively when you're here.
For instance, if you know you have a big deadline, you should be striving to meet that deadline before leaving for your RTO. You should also be willing to work with your team and management to make sure that progress can continue while you're out, and you have appropriate coverage in place.
A culture of trust
We have built a culture of trust, with open door policies, the ability to speak with management and executives easily, and progressive, flexible working spaces. If you're considering unlimited vacation for your team, know that having dedicated, passionate people is only half the battle. The other half comes down to leadership being willing to trust the team, and manage not only the policies, but their own behavior accordingly. At ADNET, we trust our team to take the time they need to stay happy, healthy and at their best – and we get better business outcomes because of it. Our employees' drive to do what's right for clients and to help their team and our company is unprecedented, and nothing about taking a few extra days off damages that.
You may worry about people abusing the system. In my experience, that's rare – but that's where "responsible" comes in. If someone is taking too much time while not doing their job, or just doing the bare minimum to collect a paycheck, that's a good time to have a conversation about whether or not they're happy, and to consider whether your workplace culture is a good fit for them.
How to successfully implement unlimited paid time-off
ADNET isn't the only organization who offers unlimited paid time-off; industry giants like Microsoft have recently announced similar policies. Times have changed from when you had to be at your desk, in your physical office, working 9 to 5. The fact that we live in a world filled with technology that keeps us always accessible, and always on, means we should have leniency elsewhere. Whether that's the ability to work from anywhere, flexible hours, or unlimited time-off when you need it, we as employers have a responsibility to our teams to offer options that allow for a more balanced approach to work and life.
Implementing an unlimited vacation policy takes time and careful planning – but it's worth it.
Top Tips for Successfully Transitioning to Unlimited Time-Off
Here are my top tips for a transition to an unlimited time-off policy – for employees AND employers:
Set clear guidelines. People will be more likely to properly follow a policy if expectations are clear. Draw it up, and make sure your entire team is aware of how to reap the rewards.
Make sure you have a minimum. It's imperative that you have time-off minimums in place so that your team still takes a certain amount. For their mental health, productivity, and happiness – it's your responsibility as an employer to create a buffer to ensure that those who don't take unlimited time, at least take some time off.
Pay attention to patterns. In an odd turn of events, you'll find that some people take less time off when they don't have a larger pile of concrete hours to pull from. Watch those people. As incredible as their work ethic is, they may need support. Make sure you have systems in place to track time off effectively and encourage those not taking enough to make sure they do so.
Lead by example. There's no better way to let people know it's okay than to go first. Make sure your leadership team leads by example and encourages others to capitalize on the unlimited time-off option.
The untold benefits of flexibility
Our team works incredibly hard for our clients and each other. ADNET has been named a Best Place to Work in Connecticut for the past 10 years, as well as a Best Place to Work in The Capital Region. Since implementing our unlimited time-off policy, we have been honored with more awards than I can count – ranging from being a Top MSP to a leader in the IT industry – globally and locally. I attribute that to our team. Allowing employees to take the time they need, to work where they're most productive, and to pursue their skills and passions has only made us stronger as an organization. 
Some have wondered if we regret implementing unlimited responsible time-off – we absolutely don't. We'd do it all again – even knowing that there will be challenges. There will be mixed feelings. There's the possibility that someone won't use it properly. But in our experience, the good outweighs the bad by a landslide. When you have truly meaningful benefits for your team, combined with a culture of trust, flexibility, collaborative workplaces, and a supportive system for growth, you and your clients will reap the benefits.