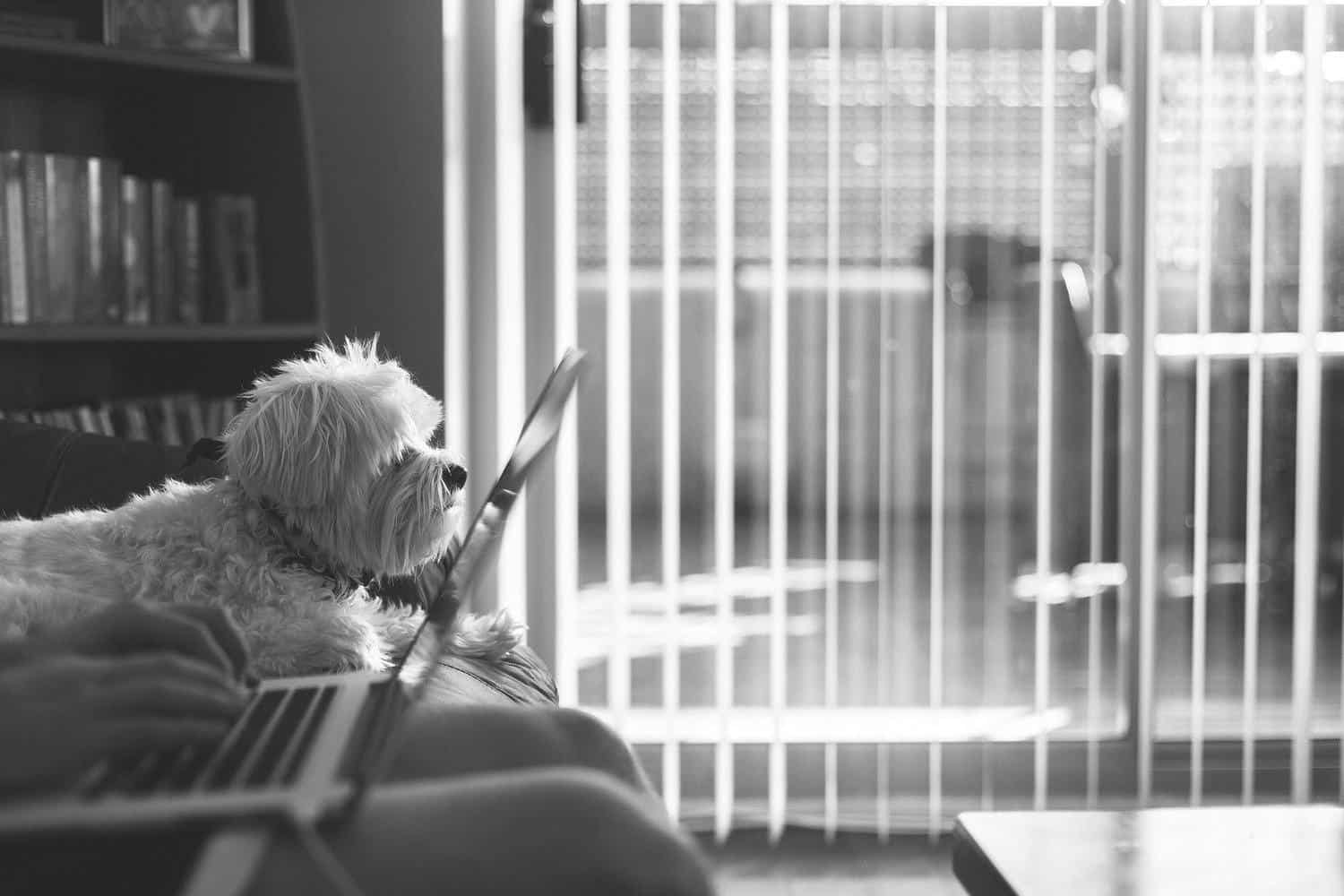 Less than two weeks ago, I shared my thoughts on the developing COVID-19 situation and ADNET's preparedness. It's amazing how much has happened over the course of the last week, necessitating a follow-up to my first post. As we all attempt to transition to "the new normal," I'll share how ADNET is adapting to continue to provide service to our clients while working remote and what we're learning in hopes that this information helps others. 
It's 
b
usiness as 
u
sual, but 
y
ou 
m
ay 
m
eet 
s
o
me ADNET p
ets
Like many teams, the ADNET team is now working remotely. We're following the guidance of the CDC, WHO and other experts and practicing social distancing to help stop the spread of COVID-19. I felt strongly when we made this decision last week that it was not an overreaction – we're acting, not reacting. In a pandemic, pragmatic safety measures save lives. In the interest of our employees and their families, I'd rather act too soon than too late. 
We're fortunate as an IT services firm. We've had the technology in place for years to enable our team to work from home. We're still a relationship company and we will do whatever we can to stay connected to our clients and our colleagues. I've greatly enjoyed meeting the "extended" ADNET team this week in the form of all the rogue cats and dogs intent on disrupting video calls, including my own puppies. When you talk to us, you may hear background noise or meet members of our WFH (work from home) teams. We may have been self-conscious about this in the past, but this is the new normal and it's all good. 
We're still here for our clients
, whether 
they're 
working remote or not
As a service organization, we recognize that many organizations are not prepared for their entire workforce to operate remotely or are in industries that require at least a subset of their teams to be onsite, such as manufacturing companies. ADNET is still providing onsite service to our clients when they need it, ensuring we're complying to their policies and performing work remotely whenever possible with our clients' approval (as many organizations are no longer allowing external visitors). 
For those clients able to fully operate remotely, we've focused our efforts on making sure they can do so without losing productivity. Our team has had many a late-night conversation about bandwidth concerns, Office 365 licensing, Multi-Factor Authentication setup and video conferencing capabilities. Whether you had a business continuity plan in place and are now scaling it for your entire workforce, or you're still figuring out your plan, the ADNET team and our telecommunications partners are here to help you.  
Even if you have the technology in place to make the transition smoothly, working remote may require some mental adjustment. For tips on how to stay focused and connected while working from home, read this blog by Danielle Allard. 
Don't 
forget about
 Security Awareness, 
especially now
It should come as no surprise that hackers are exploiting anxiety about Coronavirus. Earlier this week, ESET discovered "2,500 infections of just two strains of malware…delivered in COVID-19-themed emails" within the span of several hours. Other hackers have been leveraging interactive COVID-19 maps that mirror those being used by legitimate organizations. That's just the beginning. Government, healthcare and manufacturing companies are particularly at risk right now, but every business is a target and heightened fear will increase the success rate of these malicious attacks. 
To protect yourself and your organization, follow official government and healthcare organizations and get your health guidance from them (not from the phishing email claiming to have a COVID-19 vaccine available, just for you). While many companies, such as Microsoft, Google, Zoom and others are offering legitimate free trials of their products or services to make working from home or remote learning easier, be sure to validate these offers and always be wary of links or attachments from outside your known and trusted senders. If you're suspicious of content you've received, call us – the ADNET Security Team can help determine if it's safe. 
Some inventory is in short supply
We have witnessed panic buying of food, paper goods and cleaning staples in our personal lives. Shelves are bare. This extended, to a degree, to the technology supply chain. The manufacturing sector in Asia came to a halt first, which impacted our supply chain and distributors of technology equipment. To make matters worse, as more employers adopted WFH policies, equipment that was readily available has been acquired as quickly as possible. Webcams are the hand sanitizer of IT purchasing. 
We remain closely engaged in monitoring supplies. If needs arise, be assured our talented procurement team remains focused on doing our best for you. 
So, 
w
hat's next? 
The amount of change that is happening daily is nothing short of breathtaking. Personally and professionally, we're dealing with challenging situations and my heart goes out to everyone affected. This is exactly what we need to do most – just BREATHE. Count on us to lead through tough times. As unusual as these times are, it's business as usual here at ADNET.