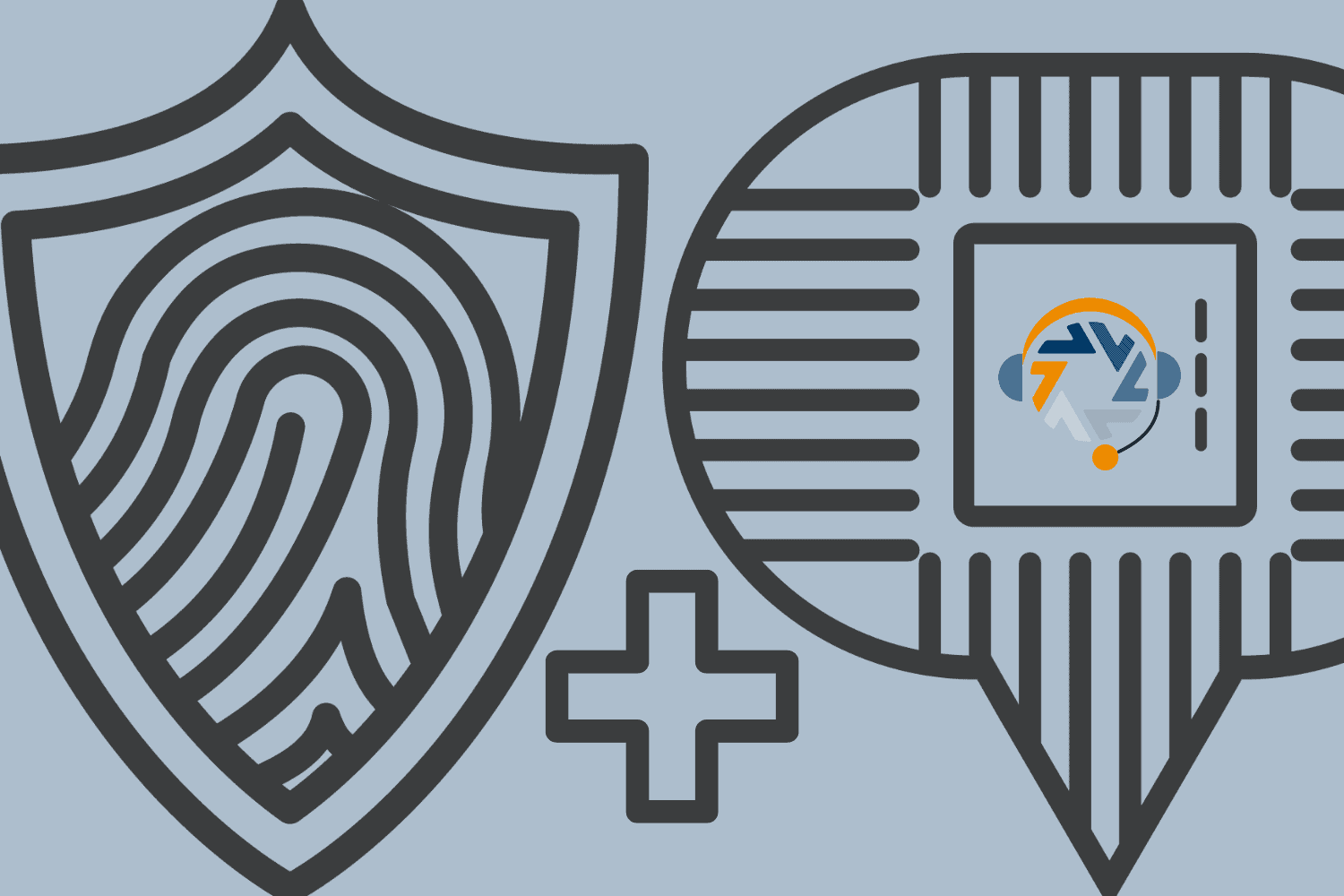 No matter what cybersecurity tools you're using, they won't be effective if you don't have a solid IT foundation. Cybersecurity starts with Managed IT. Think of it this way – you wouldn't put a doorbell camera on a house without walls. IT is the same. To secure and protect your IT environment, it needs to be properly designed, implemented, and managed – whether it's on-premise or in the cloud. In this blog, we'll share how cybersecurity starts with Managed IT, and how to create a comprehensive strategy that gives your organization the best of both.
What is Managed IT?
Managed IT is a suite of combined services that ensure your IT systems are properly supported and maintained. This includes keeping operating systems current, patched, and monitored by professionals. There are various types of managed IT including fully-managed and co-managed models, making it easy to choose the right one for your business.

Managed IT services also give you access to help when you need technical support, making it easy to fix small problems that can lead to big security risks.
Isn't Cybersecurity part of Managed IT?
Not always. Some Managed IT Service Providers (MSPs) offer cybersecurity services, but they're seldom the same as those an MSSP (Managed Security Services Provider) would provide. For instance, an MSP may say they offer cybersecurity services because their Managed IT solution includes basic antivirus. While that's better than nothing, it's not a comprehensive cybersecurity offering. More importantly, it's not nearly enough to protect from today's threats.
"All managed IT services are part of security, but not all security considerations may be covered by managed IT services. Including both in your IT and cybersecurity strategy gives you a strong foundation and layered protection."- Tim Weber, Vice President of Channel Growth, Cyber74
Our belief that IT and cybersecurity should go hand in hand is so strong, we require anyone using ADNET's managed IT services to also have endpoint detection and response (EDR) in place. If you don't protect the IT environment being managed, you're vulnerable to cybercriminals looking to exploit your systems. Similarly, if you don't have the right IT environment in place, cybersecurity won't offer you the same protection.
Ideally, your MSP has a strong partnership with an MSSP, and they're able to provide advanced security services as a team, like ADNET's dedicated cybersecurity partner, Cyber74.
So how does Managed IT help with Cybersecurity?
When you start with a strong IT foundation, you're setting yourself up for success. Managed IT services offered by MSPs (Managed Services Provider) typically require that an IT environment adheres to a certain set of standards. These best practices help keep your systems secure and running smoothly. They pave the way for a cybersecurity strategy to be integrated when it starts with solid Managed IT.
Here are the top ways Managed IT helps you stay more secure.
Top Ways Managed IT helps with Cybersecurity
1. Managed IT providers typically require running current operating systems. For instance, most MSPs won't put Managed Services on a machine running Windows XP. Running current operating systems can prevent vulnerabilities from being exploited by cybercriminals.
2. Systems are regularly updated and patched by your MSP. This reduces the likelihood of updates to address vulnerabilities going unnoticed and unresolved. Automated patching, like we use with clients, pushes the latest updates out at regularly scheduled intervals. You'll always have the most current version of your operating system and covered applications.
3. A team of experts monitors your systems with Managed IT. A Network Operations Center (NOC), detects issues and patterns are analyzed to alert for any areas of concern. Depending on your managed IT services, you'll receive alerts to remediate however you choose to, or your MSP can take care of them automatically.
4. ADNET's managed IT services include Remote technical support. Having access to a team of experts can help resolve issues before they lead to cybersecurity risks. Our TAC team is the first point of contact for common issues like phishing emails, bad links, and suspected cybersecurity concerns. Being able to instantly reach out by phone or chat gets help quickly, often minimizing the damage that can occur.
5. Your managed IT partner can work with your cybersecurity provider, giving deeper access and insight into how your organization leverages IT. An MSP and MSSP working together can alert each other to gaps that could leave your systems vulnerable, as well as create a comprehensive strategy to protect them.
6. Managed Service Providers (MSPs) have mature processes and adhere to rigorous industry standards. Keeping systems regularly patched, monitored and protected against cyber threats is at the core of many industry specific compliance frameworks. These may include HIPAA, PCI, SOC 2, and others. The key to compliance in these frameworks is the ability to demonstrate that maintenance of systems is an ongoing process. It's not a one and done. Managed IT services are continuous and evolve as compliance and the threat landscape evolve over time.
Do I still need Managed IT and Cybersecurity if we're in the Cloud?
Absolutely! Industry studies widely view cloud technologies as safer, but they still require management and proper security. Cybersecurity is especially important for cloud technologies that allow teams to work from anywhere.

Leveraging Managed IT with your cloud environment ensures optimal performance and remote support for your team. By layering comprehensive cybersecurity on top of this, you have a high performing, secure cloud environment.
Choosing the right MSP and MSSP
Ideally, your IT partner will also have a deep understanding of cybersecurity and the partnerships and tools to support it. Ask your IT provider what cybersecurity practices, services and partnerships they offer their clients to ensure strategic alignment between their managed IT services and cybersecurity best practices.
Be wary of managed IT providers who can't answer the cybersecurity questions or refer you to an experienced MSSP. This can indicate that they don't offer advanced security services themselves or have partnerships in place to help protect clients. It can also mean they don't fully grasp the risks of managed IT without proper cybersecurity in place to protect your IT environment.
Need help with managed IT or advanced cybersecurity – or to see how they work together to create effective, secure IT environments? Reach out to ADNET via our contact form below, we're happy to help.