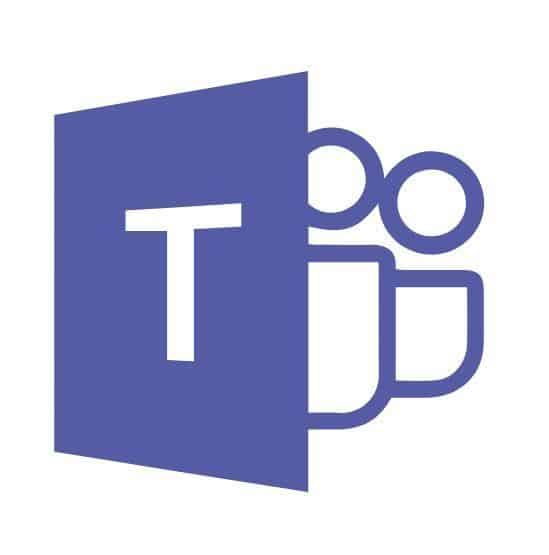 For those of you who attended Microsoft's Ignite event back in September, or have been paying attention to Microsoft's announcements regarding Skype for Business (SFB), you are probably aware that Microsoft is planning to migrate the SFB capabilities into Teams and eventually phase out SFB altogether. If you have not heard about this plan, or are confused about what it means for your business, hopefully I can help make some sense of all this for you.
I will start with some background on Microsoft's current offerings around unified communications and collaboration (aka intelligent communications).
Skype (Not to be confused with SFB)
Skype is a consumer based offering that has been around since 2003, which offers individual users the capability of communicating with other Skype users around the world using instant messaging, voice and video directly over the internet. Most of the services are free, but you can add on the ability to call traditional landlines and cell phones with it for a fee. Microsoft purchased Skype in 2011 and used it to replace Windows Live Messenger, incorporating Skype as the default messaging application within Windows 8.1 and Windows 10. However, it is still geared toward the consumer market and not intended for business use.
Skype for Business Server
SFB Server is an on premise (server based) unified communications platform that has been around since 2003. It has gone through several revisions starting with Office Live Communications, then Office Communications Server, Lync and finally receiving the Skype branding after Microsoft purchased Skype. The most current version is SFB Server 2015, which provides businesses with instant messaging, presence, collaborative meetings, voice, video and full on premise phone system capabilities.
Skype for Business Online
SFB Online is part of the Office 365 (O365) offerings and provides most of the same functionality as SFB Server with some limitations around the on premise phone system capabilities (a discussion for another blog). It is included in many of the O365 plans, and with some add-ons provides phone system capabilities. SFB Online is geared toward businesses that do not want to have on premise servers and don't require advanced phone system features. It uses the same desktop client as SFB server and provides hybrid integration with the on premise version.
Microsoft Teams
Teams is a homegrown Microsoft application that was launched in March of 2017 as part of the O365 suite to directly compete with Slack. It provides a collaboration platform for users within an organization that includes chat, document sharing, meetings with voice and video, as well some phone system capabilities. It does provide some options for including users outside of the organization, with more features planned for release.
Clearly Microsoft recognizes that they have considerable overlaps in features between SFB and Teams and has made the decision to back one intelligent communications horse in the O365 offering. They have already added some phone system capabilities into Teams, and the roadmap shows how they are planning to enhance Teams to include all of the collaboration, conferencing and phone capabilities into Teams that are now available in SFB online.
So what does this mean to you, and what do you do if you are currently using one of the current Microsoft unified communications (UC) platforms?
If you are considering a move to O365, or have recently moved your email to O365 and are not using any of the current UC platforms, I would recommend you start introducing your users to Teams and get comfortable with its capabilities (it is most likely included with your subscription, so why not try it out?). When the platform gains more advanced capabilities, you will be well positioned to use it as a full-fledged internal and external collaboration tool and possibly migrate your phone system to it in the future.
If you are already using SFB online without the phone system capabilities, it's time to start looking at changing over to Teams and phasing out SFB. Teams in its current form should be able to replace all of the functionality you are currently using within SFB, with the possible exception of some of the external user collaboration features.
If you are using SFB online including using it as your phone system, you can use SFB and Teams side by side and have your users start using Teams for collaboration within certain departments (Teams ). You can actually use Teams to make and receive calls now, there are just some limitations in how you can integrate with users that are using Skype. Teams and SFB use the same back-end infrastructure for the phone system capability, so once the Teams client has all of the phone features built into it, the transition from SFB to Teams should be fairly seamless. It will just be a question of getting your users accustomed to using the Teams client instead of the SFB client.
If you are using on premise Lync or SFB 2015, you will need to do an analysis of whether it makes sense to continue to keep your infrastructure on premise or move it to the cloud, both from a financial perspective as well as a functionality standpoint. There are some limitations to SFB/Teams with regards to paging and other analog devices as well as advanced call center type applications that may require on premise infrastructure. Microsoft clearly recognizes that there is still a need for an on premise solution and they have announced that they will be releasing SFB Server 2019 later this year. For now it appears that the on premise version will remain branded as SFB Server, not Teams, at least for the foreseeable future.
As usual, there is no single answer for all organizations and it will take a thorough analysis of your current environment and business goals to determine the best direction for your communications strategy. ADNET is here to help determine the best path for your organization – please reach out to your ADNET Engagement Manager or feel free to contact me directly.
For more information on the Skype to Teams Journey and Microsoft's Intelligent Communications vision, visit their website.