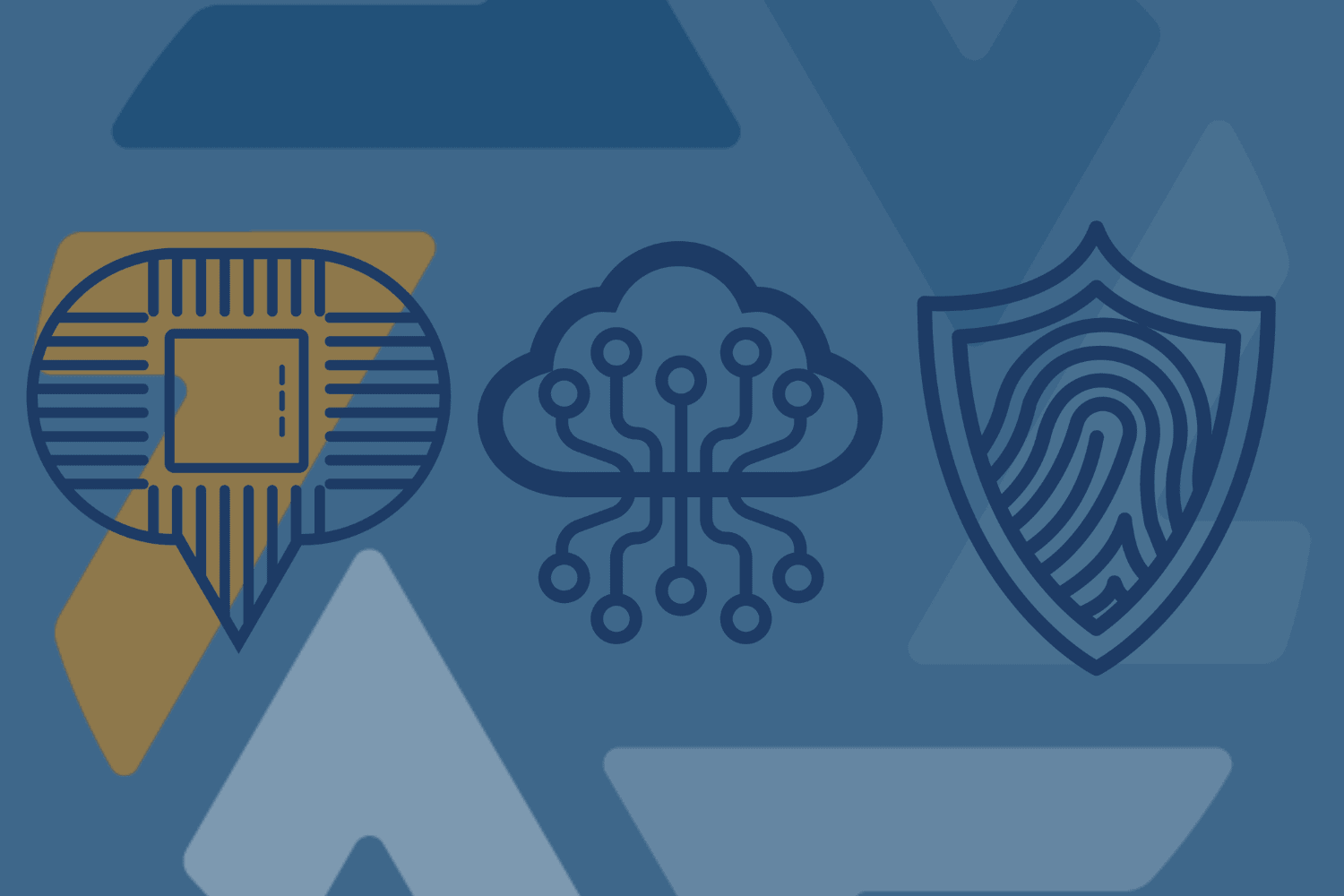 Managed Services are everywhere. It seems like every vendor offers them. But managed IT services are not all created equal.
In the IT industry, there are 3 main types of managed services:
With all of these to choose from, how do you know what managed IT services are right for your business? In this blog, we'll break down the types of managed services and which ones you need. We'll also share our Managed IT checklist to help you decide on the best fit for your organization.
Managed IT Services
Managed IT services, also known as "managed IT support" or "remote IT support", pertain to your general IT environment. Whether your systems are on-premise or in the cloud, managed IT support provides help with keeping your systems functioning efficiently. Managed IT support is a proactive approach, with access to help desk and IT support experts as needed. It's more than just remote IT support though; it also includes things like 24×7 system monitoring, patching and updating, and a strategic approach to planning for your IT needs throughout the year.
Fully Managed IT
Fully Managed IT Services can completely take the place of internal IT. Also known as "outsourced IT", fully managed IT acts as an extension of your business. In addition to remote support features, chat, live answer 24x7x365 support, proactive monitoring and management along with strategic guidance are included. To provide fully managed IT, your MSP (Managed Services Provider) needs a deep understanding of your business and goals. The strategic components of fully managed IT help create a partnership that allows your business to function effectively, while IT experts keep your IT environment productive, operational, and optimized.
Businesses without onsite or internal IT teams are great candidates for fully managed IT. This outsourced IT model lets your team focus on the day to day business, knowing any technical issues will be resolved in a timely manner by dedicated support experts.
Co-Managed IT
Co-Managed IT supplements your existing IT infrastructure. Often called "remote support", co-managed IT may include access to help desk technicians to resolve common technical issues. Whether you have an internal IT support team or you're just looking for help when you need it, co-managed IT is a great way to add additional IT resources for your organization.
Co-managed IT is a great fit for organizations with internal IT staff. It can also help those that only need support in specific areas. If you're looking to add specific high-level resources, more advanced technical support, or bridge a gap in skills (or coverage hours!) on your internal team, co-managed IT can help.
Managed Cloud Services
Managed Cloud Services help you optimize your cloud environment. From cost savings to resource management, managed cloud services are the best way to ensure your cloud environment is effective and efficient.
Anyone leveraging cloud technologies, especially platforms like Microsoft Azure, can benefit from Managed Cloud Services. Proper cloud management is essential to keep costs in check and make sure your cloud environment is secure and optimized. As a Microsoft Azure partner, ADNET's cloud management services focus on that platform – but even if you're in AWS or on something else, the cloud can (and should) always be managed.
When you're looking for a managed cloud services provider, make sure they're qualified and truly experts. While the cloud is generally considered more secure, it has to be implemented, monitored, and maintained properly for that to be true. At ADNET, we have several Azure experts on staff (with the Microsoft credentials to prove it), and we make creating secure cloud environments a priority.
Managed Security Services
Managed Security Services offer proactive security functions, along with monitoring and alerting for possible cybersecurity risks and issues.
In our opinion, Managed Security Services shouldn't be considered optional. There are options for every organization and industry, with comprehensive solutions for layered security and proactive monitoring and alerts.
Which Managed Services Do You Need?
This depends entirely on your business. When we work with clients, we don't just look at their IT environment (although that's a factor). We discuss their business goals, long term strategy, and where their current IT could do better. Aligning your business goals to the kinds of managed services you're subscribing to is huge. Without that, you can't have truly effective IT in place.
Fully Managed vs Co-Managed IT are both ideal fits for different types of organizations. What it comes down to at the root of it, is how much help you need. If you're looking for more support and you don't want to worry about your IT at all – fully managed IT is a great choice. If you have some IT expertise on staff, or you just want support when you need it, co-managed IT can help bridge the gap between your in-house capabilities and your ideal IT support system.
Most organizations can benefit from a combination of all 3 types of managed services, but at a minimum you need managed IT and managed security. Cybersecurity starts with managed IT, which we go into more in another blog.
Your Managed Services Strategic Roadmap
1. Find a Partner
The first thing you need to do is find a true IT partner. This shouldn't be rushed – you're going to be working closely with them and they need to be a good fit for your culture and business goals. We can't stress enough how much your decision shouldn't just hinge on price. Evaluate them as people, as a business, and then as a service provider. Do you like talking to them? You'll be working with their team whenever you need support or to make adjustments. Do you respect the way they run their business? Can you see yourself benefitting from their approach? These things are arguably more valuable than the line-item costs of service. Understanding an MSP's partnership model is key to choosing the right fit for your organization. A true partner should set clear expectations on how often they'll meet with you, whether they provide quarterly or yearly business reviews, and how they plan to help you strategically and bring proactive suggestions and solutions to the table. They should also respect your budget and aim to align recommendations to your business goals.
If you've found the managed service provider of your dreams, but the costs seem unattainable, have a conversation with them. There are ways to make managed IT work within any budget.
2. Define Your Strategy
Strategic alignment is key. If you implement managed services of any kind, without a strategy, you're setting your business up for failure. You won't get the benefits you're looking for. When you're discussing your managed service needs with your partner of choice, be crystal clear on your business goals and expectations. This gives them an opportunity to help you create a strategy incorporating managed services to help you achieve your business goals.
3. Budget & Bundle
If you're looking for cost savings, bundling your managed services is a great approach. MSPs and MSSPs often have comprehensive solutions that include multiple services. For instance, ADNET has TotalCare – its fully managed IT program. Cyber74, ADNET's dedicated cybersecurity partner, offers Tungsten Complete, a full suite of managed security services. Layering multiple managed services may seem excessive, but it can actually offer cost savings in the long run – along with stronger service and security.
4. Optimize
Continuing to optimize managed services is imperative to their success. As with anything IT or cybersecurity, you can't just set it and forget it. As the landscape changes, the needs of your business will too. Your managed services should be agile enough to adapt to these changes and continue serving your organization. If your IT provider offers it (hint: they should), review reporting and documentation on how you're using the services. Are you submitting support requests not covered by your services? Do you have any recurring issues? Are there things you'll need to plan to replace or upgrade soon? Leverage your partnership to continue refining and improving how you get support. It should be an evolving process.
Get started by downloading our FREE Managed IT Checklist.
Looking for something else? We have helpful tools and self-assessments for Cloud and Cybersecurity, too!
Want to learn more about any of these types of Managed Services? ADNET can help!
Contact us by filling out the form below.