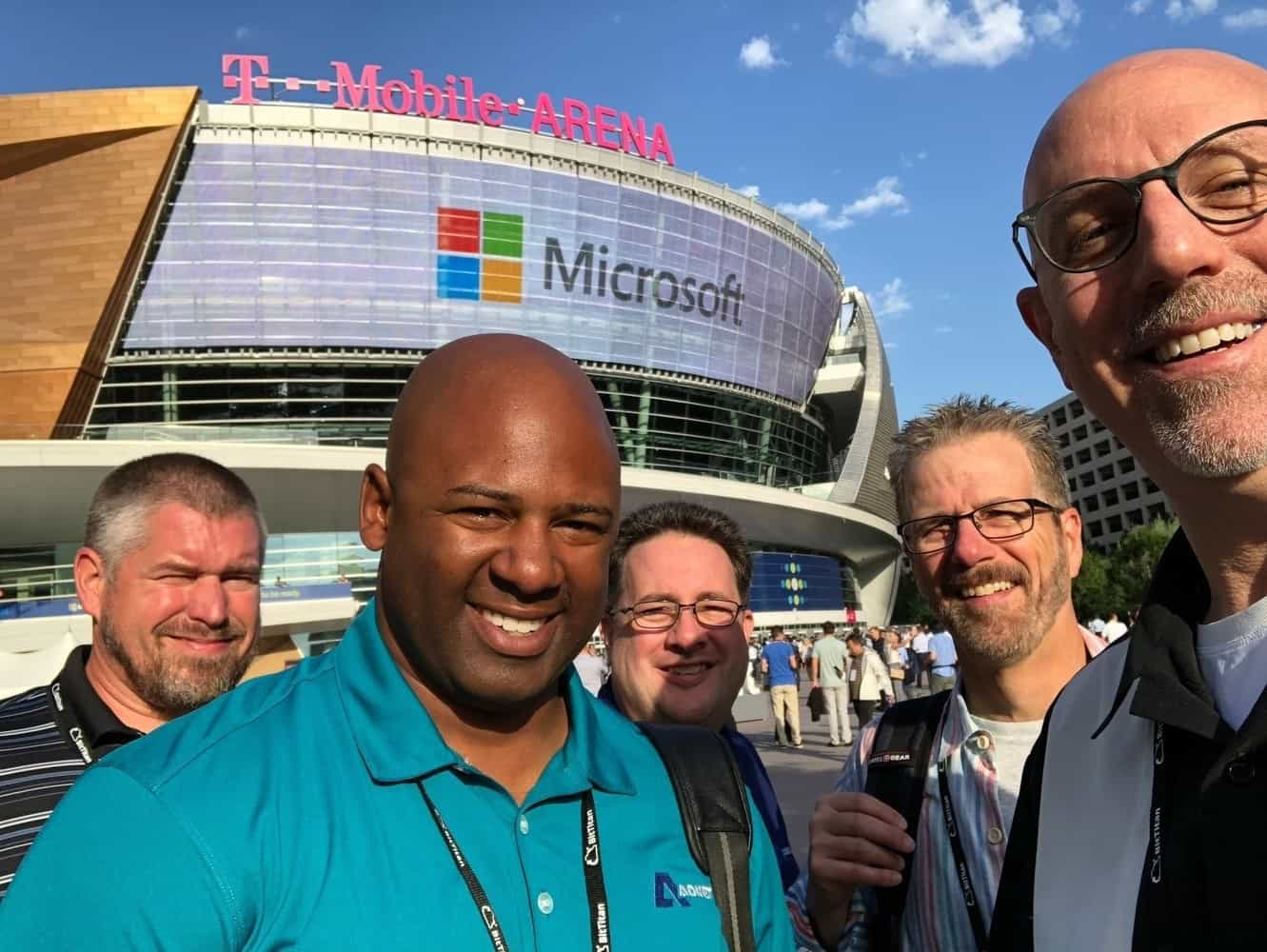 In July 2018, myself and 5 other members of the ADNET team attended Microsoft Inspire, Microsoft's largest partner event. As with any event, I went hoping the content would address our most important questions and concerns.
How can ADNET manage cloud resources more efficiently?
What ways can we integrate cloud resources into our Managed IT and Managed Security offerings?
How can we help our clients manage their cloud-based resources at the lowest cost possible?
What new technologies are making the migration from on-premise to cloud easier?
What is the current state of cloud security technologies and methodologies?
The latest for Microsoft Azure services
Over the course of a content-packed week, I found answers to these questions and to many I hadn't even asked yet. Take Azure, for example, Microsoft's Infrastructure as a Service (IaaS) and Platform as a Service (PaaS) designed to develop custom applications, host applications and make applications easier to consume from anywhere. (If you're new to Azure or want a better understanding of cloud models, start with this post.) We knew that Microsoft had been making big bets in Azure. We'd been guiding our clients consistently about the options that the cloud presents. At Inspire, I saw how truly sophisticated Microsoft Azure services have become, and how much more Microsoft has planned for the future. Azure is much more than a place to host your servers. One only needs to look at Microsoft's Azure products directory to see how far Azure has come.
The top 3 considerations of your IT strategy
IT is an incredible resource to make your company more efficient, and more competitive. In this economy, the 3 most important considerations of your IT strategy are:
The SPEED by which you run your business
The COST you manage, striving for the lowest possible cost of operations without sacrificing quality and
The RISK you are willing to accept, and your strategy for minimizing it
Putting your money into a new system, or refreshing an existing system must include a fair assessment of what the cloud can bring because with very few exceptions, it checks all three of those boxes. If you run your IT on premise, you are not going to be nearly as flexible. Also, your risk will be greater than if you utilize cloud services. A decade ago, this was not a statement we could make. Today, it really is that simple.
Never before have the steps to go to a cloud environment been easier, more affordable or safer than they are now. All of Microsoft's investments, and in fact the entire ecosystem around Microsoft make buying servers and SANs and licensing operating systems a thing of the past. If your equipment or your licenses are approaching end of life, let's sit down and have a hard discussion about where to begin. There are many considerations, but there has never been a better time to make the move to the cloud.