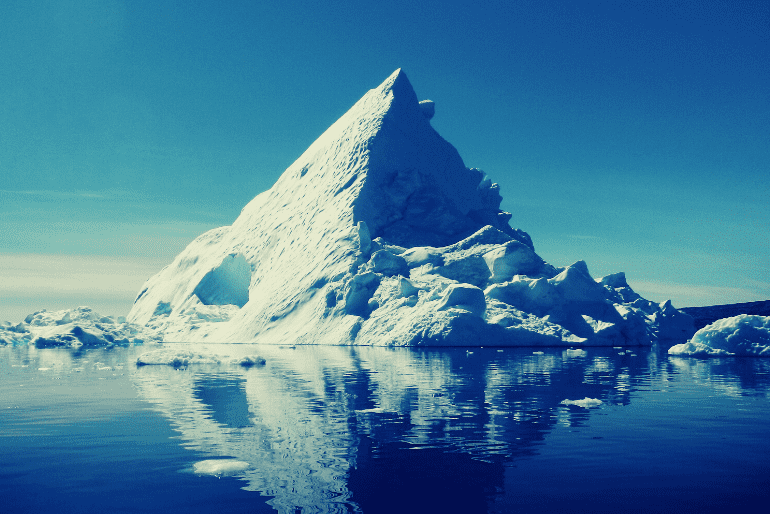 It's hard to imagine an organization that doesn't use Microsoft 365 or "M365" in some capacity. From law firms to education, to manufacturing and medical – pretty much everyone relies on Outlook for email, Word for creating documents, Excel for spreadsheets and PowerPoint for presentations. But if that's all you're using from M365, you're missing out—there's so much more included in the Microsoft 365 subscription! We'll share how you can ensure you're making the most of your M365 licensing.
The Evolution of M365
Microsoft is becoming a bit more like Apple in its approach to integration. They're delivering products that sync easily, work with each other, and help you collaborate without ever needing technologies they don't provide themselves. This seamless suite of apps is designed to work most effectively together – along with other Microsoft pieces like the Edge browser.
Is Office 365 the same as Microsoft 365?
So, is Office 365, or O365, the same as M365? Not quite…yet. Currently, Microsoft 365 includes additional cloud components and security features that O365 does not. O365 focuses solely on the business suite of applications, or "productivity apps and services" according to Microsoft. M365 is a more advanced, intelligent framework with enterprise level features in security and management. In the coming months, Microsoft will continue rebranding its Office 365 lineup to Microsoft 365. When the rebrand happens, O365 will be considered a legacy item, and any future updates will be made to Microsoft 365.
How does the M365 suite help organizations collaborate and connect?
It's all connected, all the applications work together. You can take notes in a shared OneNote so that others could collaborate at the same time. Multiple people can contribute to documents saved on OneDrive simultaneously for real-time editing and collaboration. Even if you don't know exactly where things are, there are so many ways to navigate the applications and there are references to everything in multiple locations. You're in an ecosystem that is designed to drive collaboration – if you're willing to take advantage of it.
Teams also plays a pivotal entry point into collaboration. The ability to capture information and easily share it across platforms is huge. Combining Teams with other applications – such as OneDrive and Outlook, can give you modern collaborative and sharing options that help easily track changes and access.

What are some of the most underused M365 applications?
"Power Automate: It's a productivity platform that integrates with tools people already use, like Word, Excel, SharePoint, to-dos, task lists…the integration is what makes it so powerful for taking physical paper forms, making them digital and running them through an approval workflow. Everybody has different process workflows that Power Automate could automate. Automation can release organizations from a lot of overhead. Time off requests, expenses, purchase requests – these could all be streamlined. While it's not an "in your face" issue, the approval process is quietly in the background at almost every organization consuming valuable time – and this lesser known platform can solve it for you." – Michael Luntta, Manager, Development & Automation Services
"SharePoint. With people moving to the cloud, this is a great way to help people re-imagine file storage, and the limitations of the old folder shares Files can be organized and searched by tags that are relevant to the person or team that uses those files. Access and permissions becomes something that anyone can manage without help from a network administrator." – Gerry Battista, Vice President, Service Operations
Do you need training to fully utilize the apps?
No, but it is highly encouraged. Many of these tools are simple, for instance most people can use Word and Excel without training. If you have a smartphone, you can probably figure out the more popular applications in O365 pretty easily. However, some of the cloud platforms require more training to bridge the gap to ensure users are productive right out of the gate. We typically recommend "training a trainer." To do this, educate a high adopter, high focus person who is technical and speaks the organizations language. You'll have an advocate on your team who can help educate others and act as a subject matter expert.
Microsoft also has a lot of resources, including self-serve online training. One on one training for your team focused on your business objectives and goals can also be invaluable. If you're looking for something customized to your unique business needs, more personalized training might be a good fit. You'll get some of your best questions from training – this can help you learn about business challenges. Knowing to ask the question and be curious is key. Not everything can be solved the same day, but it's great to be prepared to ask, "can I do this?"
How do you make sure everyone in the organization is using the tools?
Implementation! When you limit the workarounds and encourage people by showing them the cool features, it's easy to get them on board. Targeting pain points and explaining how the applications can address them also helps – for instance not needing to merge multiple versions, and being able to seamlessly collaborate are selling points.
The technology forces people to adopt what's deployed to a certain extent. People get used to working with what they have and what they know. There's a bit of a learning curve to broaden your toolset, but it's important to make sure people are using these integrated apps to work more efficiently.
Like "training the trainer" from the section above, find subject matter experts and early adopters to help evangelize and promote internally. Every single company has someone like this – and most organizations have more than one. Encourage these people to share their knowledge and enthusiasm for the tools and their peers will follow suit.
When it comes to getting more out of your Microsoft 365 subscription, where should you start?
Take a step back and look at what you're doing day to day – and then rethink it. Where are the friction points? What manual tasks are people doing (physically or digitally)? Are you emailing a bunch of attachments around? Look at your current business and ask the question of "can I do this better?" Could something make this smoother, easier, faster?
Don't try to do things the old way – embrace the new way of working. We see organizations that want to keep doing things in the way they always have with the new tools – that doesn't work. You have to shift along with the technology to use the tools effectively and take advantage of them.
If you need help implementing your Microsoft 365 subscription, or just want to learn more about what it can do for your organization – reach out to us. ADNET is a Microsoft Solutions Partner and we're happy to help!
Here are some additional resources to help you get the most out of your Microsoft 365 subscription: