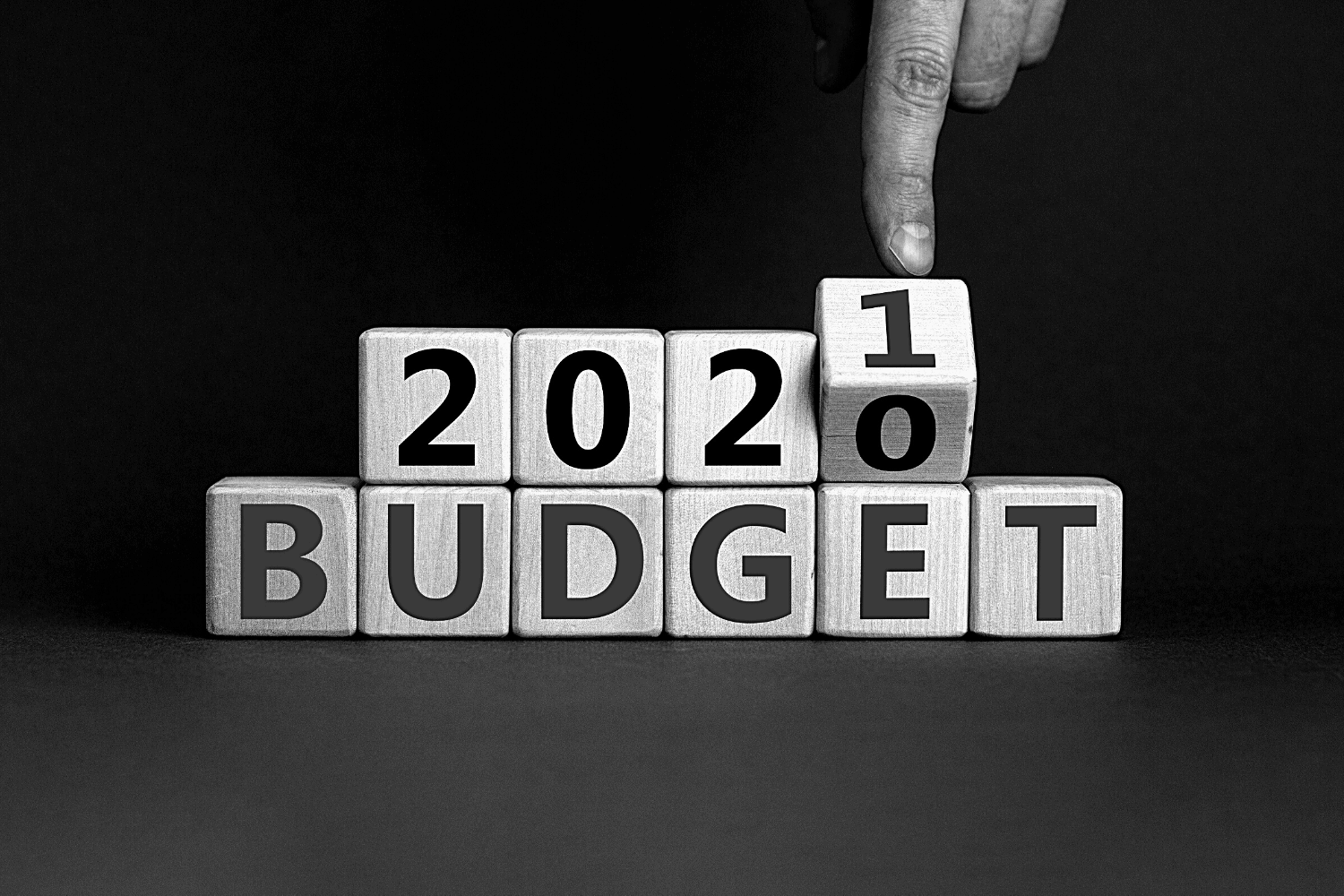 Leaders during the COVID-19 pandemic have all had to make choices we never anticipated. That's an understatement. Whether your business maintained or struggled, this economy hasn't been easy for anyone to navigate. There were difficult choices and obstacles no matter what path you took. Now, we're in for another wave of big decisions regarding the next round of the Paycheck Protection Program. In this blog, I'll talk about PPP-2 and how the new additions to the program can help your business adapt its IT strategy.
The Changes with PPP-2
There were several changes with PPP-2, but I'll focus on how it pertains to IT. The revisions to the program overseen by the Small Business Administration allow up to 40 percent of funds to be used for software and other qualifying IT costs to help your organization continue operations.
These business continuity expenses can include things like professional software and cloud services – things business owners had missed out on in the last version of the program. The goal in allowing businesses to use PPP-2 funds toward these expenses is to help them modernize and adapt their operations – to keep businesses open during challenging times and bolster their resilience for post-pandemic recovery.
A business owner's thoughts on PPP
For many of us, the last year has forced our hand on IT spending. Planned or unplanned, IT expenses have had to scale and adapt to the new business landscape. Organizations have had to take steps to ensure that their businesses and employees can operate successfully and securely from anywhere. Many have embraced drastic work-from-home policies. Many companies switched from having everyone in the office every day to allowing people to work from anywhere. Granted, not every industry or role has the ability to work from home. However, many do, and allowing team members to work remotely can help reduce risk for those who need to go into the office. These changes aren't possible without the support of a flexible, cloud-based IT environment.
While PPP-2 may bring criticism from some, I think it's important to examine and acknowledge the benefits for employees. If an organization can't adapt to the constant change of doing business during a pandemic, how can it keep team members employed? The short answer is it can't. Protecting your employees can be done in many ways – one of which is making sure that your business can continue operations. A business that is able to continue serving clients is able to keep people employed.
For example, think about the restaurant industry. No one doubts just how damaging this pandemic has been for restaurants. I can't imagine the true difficulty of their situation right now since I'm not walking in their shoes. But, it's clear most have struggled – some have been able to continue serving customers while others unfortunately have not. There's no one answer as to why some succeed where others struggle, but there are things that have helped these businesses keep going. Those who have resisted change have faced the hardest times during this period of forced adaptation.
Having a seamless takeout experience, whether it's pickup or delivery, has helped many places keep their kitchens open. While some restaurants are doing this purely by taking phone orders, many are utilizing online ordering portals. Tools leveraging cloud technologies like DoorDash, Uber Eats, Grubhub and Mealeo are helping keep these businesses going. Being able to reach your clients wherever they are and making it easy for them to safely do business with you is everything right now.
The decision to make layoffs is never an easy one – regardless of the circumstances. ADNET has been fortunate with our industry being so essential that it's not something we've had to do during the pandemic. But sadly, I know many who have. Being unable to continue "business as usual" can mean making these difficult choices. However – if you're able to adapt how you do business, you may be able to make changes elsewhere – letting you preserve the majority of your team. There may still be tough decisions. There might still be positions that unfortunately can't be adapted. But preserving some jobs is better than losing them all.
Does ADNET use cloud technologies?
That's a resounding yes. We're a cloud-first provider. We lead with all things cloud, adapting environments to organizations' unique business needs. We also leverage cloud technologies internally to give clients a secure and safe experience.
The IT industry has been forced to make changes too. For providers that didn't offer cloud services, or those who didn't use them themselves, 2020 was a rude awakening to say the least. Not all technologies are created equal, and not all managed service providers (MSPs) are also cloud service providers. Being a cloud service provider has brought us closer to our clients. It has allowed us to help them transition partially or fully into the cloud and get their business back to normal. During the first half of 2020, we were lifting and fine-tuning cloud environments nonstop to make sure clients could do everything they could do onsite, but now remotely.
ADNET has further adapted our client service to let us support clients effectively without ever even going onsite. Sure, we're still going to client locations as needed. Yet the majority of our clients have opted for remote support, which we're able to deliver by leveraging cloud technologies. This keeps BOTH teams safe – for our clients and ADNET employees. We couldn't have done this nearly as seamlessly without the cloud. We've also been able to help clients all across the country – without ever getting on a plane.
Should I use PPP-2 for IT investments?
If your organization qualifies, you should consider investing in transformative IT. Again, I'm by no means saying you shouldn't use the funds to keep your employees working – but there's more than one way to protect your team.
Technology and tools that enable your team to work anywhere can help your clients and employees stay safe and healthy. Even if your business can't be entirely cloud-based, I can almost guarantee that you'd still benefit from leveraging the cloud in some way – especially now. Ease of access – whether it's for employees, partners or clients – is imperative in the current economy. Cloud technologies help you quickly adapt to changing IT needs.
Scalable subscription-based pricing is easily adjusted, you always have the most up to date technology, and physical resources can be reduced or eliminated. The cloud can reduce spending on things like unused office space and all the costs associated with a physical presence. Remember the dreaded server room, anyone? That could be a thing of the past. Electricity, onsite hardware – even things like office supplies can make a difference in your bottom line. Eliminating your server room could significantly reduce the money spent on a lease that no one's actually using and free up funding to keep employees working without cutting benefits.
The cloud isn't a guarantee for ensuring success these days, but it absolutely helps. People want to be in work-from-anywhere environments, and clients want seamless experiences. We're all still going to have to make difficult choices, have tough conversations, and strategize and re-strategize every time things change (which seems to be every day). But if cloud investments help you make one less cut, serve one more client, and lose one less valued employee, it's worth it.
Want to learn more?
If you have questions about investing your PPP-2 in the cloud, reach out to us. We're happy to provide guidance.