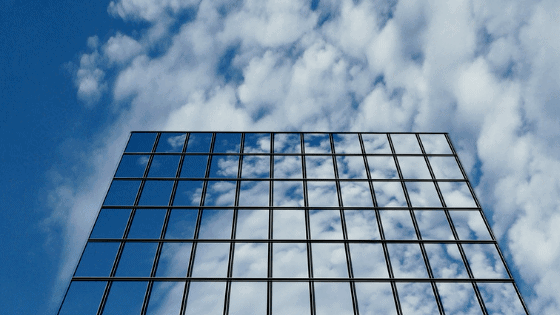 When it's time to upgrade your mail and collaboration systems, chances are you'll be hearing about both on-premise and cloud options. So, in the case of Microsoft Office 365 vs. on-premise, which option is right for you? There are benefits to each depending on your business and what you're looking for, but it's a decision that requires some heavy consideration and a lot of research. I've compiled my list of top things to keep in mind when comparing Microsoft O365 and Exchange on-premise.
The Benefits of Office 365:
1. O365 removes dependency on physical location. Employees can work from anywhere, so your team is able to get things done without having to be in the office. In the event of a major disaster, such as a structure fire or other issue, the cloud can keep your business up and running even if your physical office isn't. Depending on the version you choose, you can implement Office on 5 devices per user. Your team can easily use email and other O365 applications from anywhere they have access to the internet.
2. O365 may reduce costs. Free up dollars spent on managing an on-premise Exchange server. Getting rid of expensive on-premise licensing can mean saving your organization money. You also have the potential to save on hardware, data center space, electricity, repair and maintenance costs.
3. O365 stays current. You'll always have access to the latest features of the applications in the O365 suite. Your mail and systems will be consistently kept up to date, usually well before the on-premise updates are released.
4. O365 plays well with others. Increased security and real time backups can be done through integrations with third-party solutions like Duo- for multi-factor authentication (MFA), Zix for increased mail security and encryption and SkyKick for backup and disaster recovery, to ensure that your data and your devices are safe.
5. O365 plans for the future. One distinct perk of being in the cloud is that O365 is scalable – up, down and quickly! Easily add or remove services without ordering any equipment or waiting for something physical to be adjusted. O365 also gives you plenty of room to grow and adopt new tools, positioning SharePoint and OneDrive as potential next steps for your business.
When On-Premise Wins:
On-premise might be a better fit if your business relies heavily on using things like Public Folders. If you qualify for special software pricing, that may factor into your decision as well. Alternately, if you're not at a point where you need to upgrade yet and aren't experiencing any significant setbacks by having an on-premise server, table these considerations for when it is time to upgrade.
No matter which solution you choose, backup and security are still critical factors. Whether you're on-premise or in the cloud – you still need to keep your data safe!
Reach out to us at ADNET Technologies if you have any questions about whether Office 365 vs. on-premise is right for your business. We're here to help!