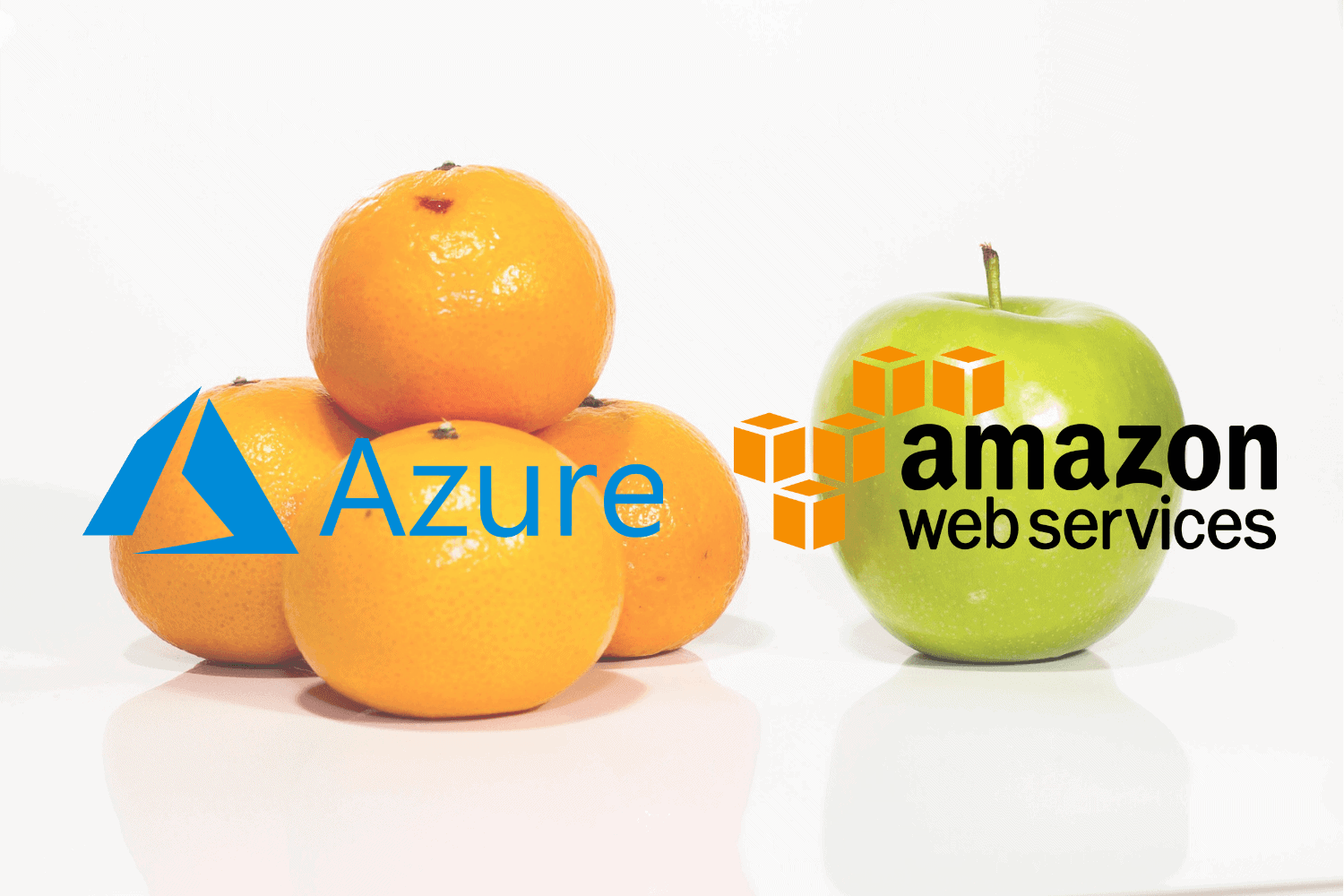 If you're considering lifting your servers and applications to the cloud, one of the toughest decisions to make is which platform to use, Azure vs AWS.
Microsoft Azure and Amazon Web Services (AWS) are two of the biggest players in the market. They both have the required elements to effectively and securely host virtually any organization's servers and applications in the cloud. So, how do you choose between them? Well, like with all things IT, it depends.
Azure vs AWS
After digging through their complex pricing models you'll find that both Azure and AWS are fairly competitive. Unless you're hosting a specialized application that one platform has a better model for, you wouldn't see much pricing difference. That said, you first need to take a close look at what applications and workloads you are looking to lift. From there, you can determine which platform offers the most cost-effective feature set for your specific needs.
Amazon Web Services
Amazon wasn't the first to offer cloud services. Although, they were the first to make it mainstream, provide a wide range of services to other organizations and build out a vast set of data centers and application offerings. AWS has a large customer base too. There are many Fortune 500 companies running some or all of their IT infrastructure in the AWS cloud. AWS is an open platform and therefore has thousands of partners that have written specialized applications and plugins that integrate with the core services provided by AWS. The AWS platform lends itself to the large-scale data analytics and content delivery services required by large retail firms, such as their own Amazon online ordering services.
AWS is also a favorite for developers that need the flexibility of spinning up servers on demand to test applications without having to worry about building out their own hardware infrastructure. Add to that the best in class support, redundancy and availability that has been built in over the years and you have a tremendous platform for deploying complex applications.
Some of AWS' greatest strengths are also its weaknesses. Because of its vast offerings, it can be very complex to price and deploy the cloud services you're looking for. Especially if you are just looking to lift your existing on-premise applications and workloads to the cloud to eliminate on premise servers and leverage the flexibility and disaster recovery benefits of the cloud.
Microsoft Azure
While Microsoft was later to the game, they have caught up quickly. Microsoft has built out the infrastructure and cloud services necessary to be a major player in the market. Azure can now compete on a level playing field with AWS for all of the standard Infrastructure as a Service (IaaS) offerings such as compute, storage and networking resources and offer the same high availability and redundancy. Azure doesn't have as many integrated third-party offerings yet. However, its ability to integrate with everything else Microsoft can make for a very powerful solution for many organizations.
Azure is leveraging flexible licensing options such as software assurance benefits and subscription licensing. This reduces the monthly costs of a cloud server by as much as 50%. It has the ability to integrate cloud servers with Azure Active directory and single sign-on with Office 365 applications. This allows customers to build fully integrated solutions in the Azure cloud that are easy for users to access securely.
Azure also has the unique ability to offer hybrid solutions. Customers can move some workload to the cloud and leave others on-premise, integrating at the operating system and application level. Add to that the ability to utilize Azure Site Recovery Services to replicate on-premise workloads to Azure and easily switch over to them in the event of a disaster, and you have a very powerful suite of solutions within the Azure cloud. However, like AWS, Azure's offerings have become very complex. It requires in-depth research to price out and deploy the correct solution for your organization.
Where to Begin
The bottom line is, before you take on any cloud lift, regardless of the intended cloud platform, you must do a complete assessment of your current on-premise servers, applications and workloads to first determine what can actually be lifted to the cloud without hindering your users' ability to be productive. Once you have identified what can be lifted, the next step is to map out a cloud design for those applications (full cloud solution or hybrid). From there, match that up with the cloud provider's service offerings to achieve the most cost-effective cloud solution.
ADNET is here to help determine the best path for your organization – reach out to us! We're happy to have a conversation and talk through which option is right for your business.